Junior Ultimate Legal Pad™ (Canary Yellow 5-Pack)
$24.99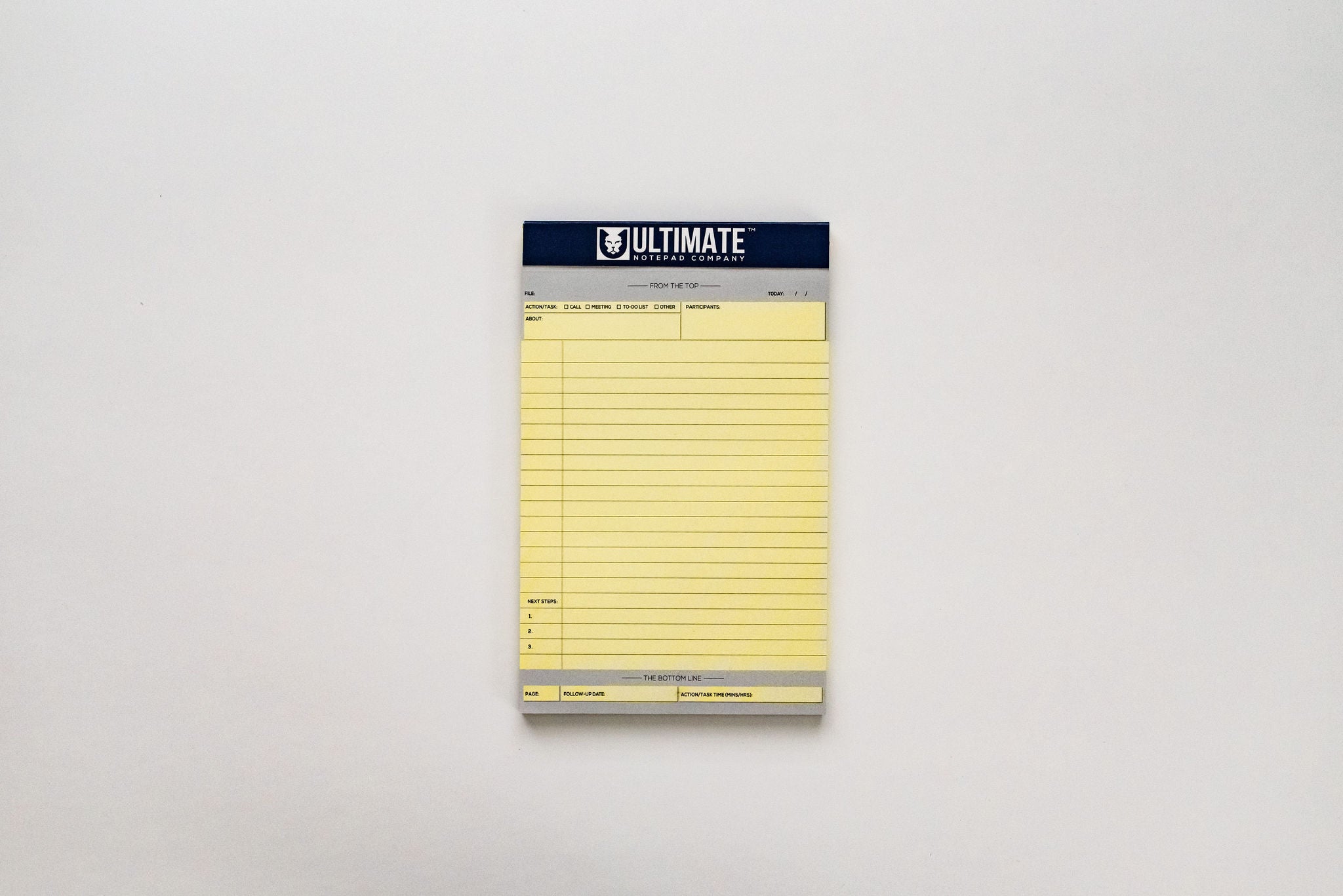 Same pre-formatted design as our original Ultimate Legal Pad™ now in a smaller 5" x 8" Junior size.  Perfect for taking effective notes on the go!
Professional Legal Writing Pad – Designed for lawyers, accountants, and people with busy schedules, the pre-formatted design helps you capture and track important data including calls, meetings, deadlines, and more.
Pre-Formatted Design – Each white legal pad contains vital sections on every page, including the "who, what, when, and why" of the notes, who participated, what you need to do, and the next steps involved.
Key Summary Sections – We've created "Next Steps" and "Bottom Line" sections to keep track of multiple pages, key follow date(s), the time spent on a call or in a meeting, and important action notes involved.
Versatile Home or Office Use – Our legal pads can be used by professionals who carry them around in a portfolio for business ventures or meetings, or just as easily be used around the house by busy families.
Premium Paper Sheets – These list legal pads boast 50 sheets of 24-lb. paper for smooth, even writing and smart formatting at the top of the page ensures that two-hole punches don't interfere with your handwriting.
Dimensions - Each Pad is 5" x 8" with perforated pages.  Each sheet after perforation is 5" x 7 1/4".