Ultimate Sticky Notepads™ (5-Pack)
$11.99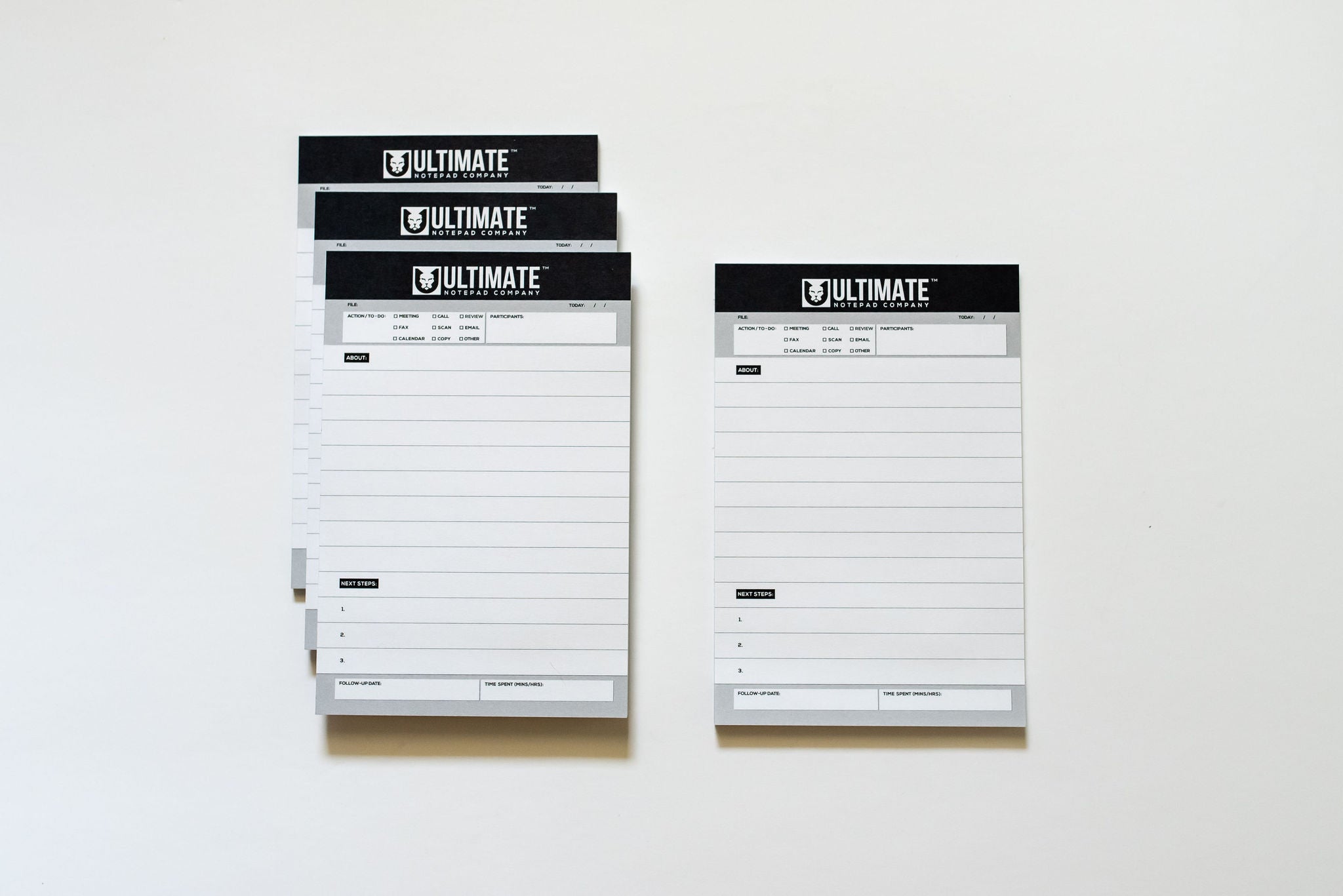 A Reimagined 4" x 6" Sticky Note Version of our Pre-Formatted Ultimate Legal Pad Design  – Each adhesive sheet contains vital sections, including the "who, what, when, and why" of the notes, who participated, what you need to do, and the next steps involved.
We added additional action items to the "Action/To-Do" section to capture common next steps from quick calls or meetings such as copying, emailing, scanning, and calendaring.   
Designed for lawyers, accountants, and people with busy schedules, the pre-formatted design helps you capture and track important data including calls, meetings, deadlines, and more.
Key Summary Sections – Our Ultimate Sticky Notepads™ include a "Next Steps" section and bottom-line to keep track key follow date(s), the time spent on a call or in a meeting, and important action notes involved.
Versatile Home or Office Use – Our Ultimate Sticky Notepads™ can be used by professionals who carry them around in a portfolio for business ventures or meetings, or just as easily be used around the house by busy families.
Each order includes 5 Ultimate Sticky Notepads™.  Each Ultimate Sticky Notepad™ contains 25 single sided sheets.  
60# offset paper designed and printed in the USA.